Tianna Strateman Of Club Pilates On How Pilates Can Improve Your Health and Wellbeing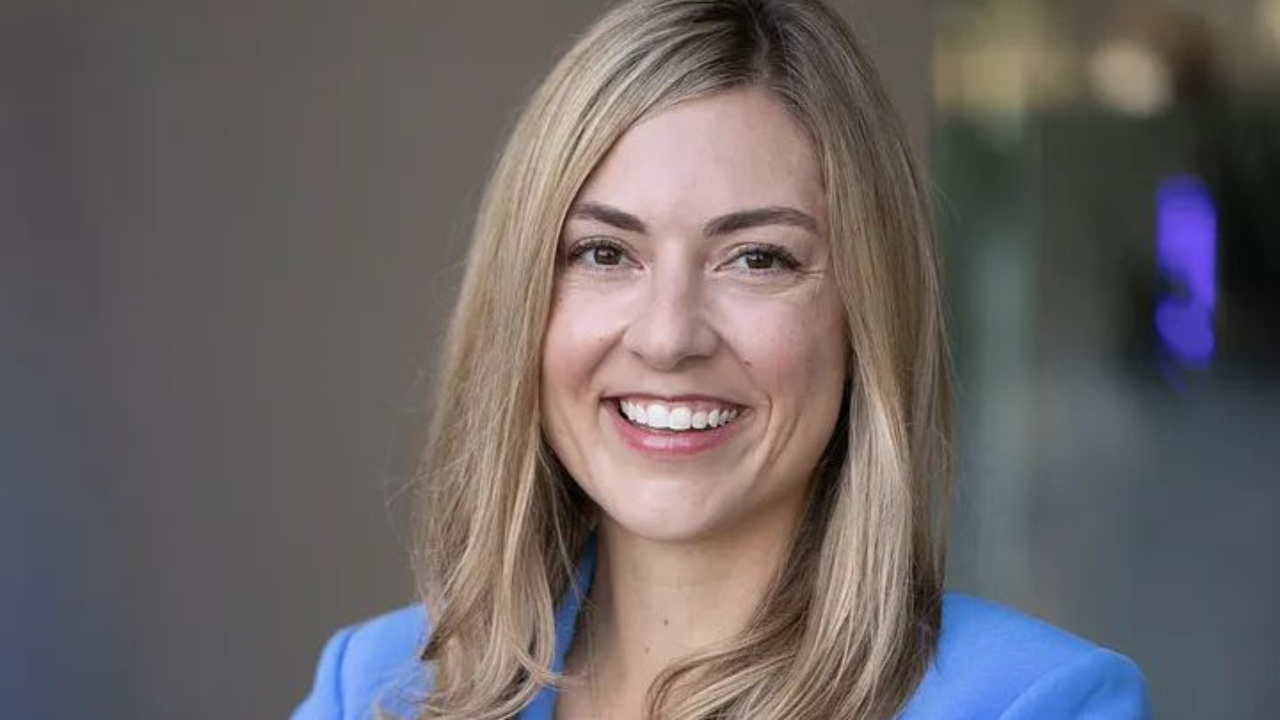 An Interview With Maria Angelova
Pilates can improve your posture — with a focus on the core and supporting muscles, which are all underutilized and underworked in the modern lifestyle, Pilates workouts are designed to truly make you taller.
Pilates was invented around 100 years ago, and it is becoming an increasingly popular form of exercise. What exactly is Pilates? How is it different from other modalities like Yoga or Tai Chi? What are the benefits of Pilates? Who can most benefit from it? In this interview series, we are talking to Pilates professionals & practitioners who can talk about how Pilates can improve your health and wellbeing. As a part of this series, I had the distinct pleasure of interviewing Tianna Strateman.
Tianna joined the Club Pilates team in January 2018 as the Vice President of Training and Experience. As a former competitive dancer, Tianna Strateman started practicing Pilates at the age of 12 and has been in love with the benefits of Pilates ever since. Tianna holds a Bachelor's degree in Business Administration with an Entrepreneurial Emphasis and a Minor in Nutrition and Health Promotion from the University of Southern California (USC) and a Comprehensive Pilates certification from STOTT Pilates. She has a passion for business entrepreneurship and Pilates, and is very proud to be a part of the Club Pilates Family.
Thank you so much for joining us! Before we dive in, our readers would love to "get to know you" a bit better. Can you tell us a bit about your 'backstory'?
Igrew up in Orange County, California and started dancing at age four. As part of dancing, I trained at studios all over Southern California, went to Performing Arts School, competed, and finished my dancing career at the University of Southern California (USC) as a Song Girl. I actually started training in Pilates at age 12 as a result of a dance injury at a Physical Therapy office. Even after my injury was healed, I continued to practice Pilates as I noticed how it helped give me strength in the places I was weak and helped me build better balance in my body, which enhanced my performance as a dancer. From a young age, I always knew I wanted to work in business which is why I studied Business Administration with an emphasis in Entrepreneurship at USC. A combination of my dance background and upbringing also made me incredibly interested in wellness, nutrition, fitness, and overall health, which is also why I chose to minor in Nutrition and Health Promotion in school. Since graduation, I have worked for small and large growth-focused companies within the wellness field. I am an operations and finance-minded person who loves to solve problems day-to-day while also creating a strong strategy and roadmap for the future to see goals achieved.
You are a successful leader. Which three character traits do you think were most instrumental to your success? Can you please share a story or example for each?
Organization, Determination, and Integrity — leading by example.
Are you working on any exciting new projects now? How do you think that might help people?
In addition to helping support our Franchise Partners continue to open locations around the world, my team is focused on continuing to improve our Teacher Training program to help support new aspiring instructors to become the best Pilates instructors they can be. This includes continuing education after their graduation, and helping to provide more opportunities to learn to our community of instructors. I think the more we continue to learn from each other and expand our knowledge as Pilates professionals, the more our members and Pilates practitioners can be positively impacted in their Pilates practice.
Ok, thank you for all that. Now let's shift to the main focus of our interview about Pilates. To begin, can you tell our readers a bit about why you are an authority on the topic of Pilates?
I have been a Pilates practitioner for over 20 years and a certified instructor for 15 years. I have been very lucky to have had opportunities to train with incredible people in the industry and I firmly believe in always being a student. It's incredibly important to me to never stop learning and settle.
Let's start with a basic definition so that we are all on the same page. What exactly is Pilates?
Pilates is a series of exercises taught on a mat or specialty equipment created by Joseph Pilates. The practice encourages creating length and balance within the body, building a strong center or "core," and breathing optimally.
How is Pilates different from other movement modalities that you have practiced?
Pilates is a unique combination of a mind-body workout that uses equipment and tools to enhance the practice.
There's constant feedback from the equipment or the body based on the movements practiced, and it's the incredibly knowledgeable instructors that keep the workout fresh and adaptable for people to progress or modify the workout as needed. I know that in a Pilates class, I will get to move my spine in every direction and will work in all planes of motion, which is key to supporting the body in everyday life. In everyday life, we tend to be highly sedentary, rely on our joints rather than our muscles, and lack mobility and flexibility. Pilates supports all areas of life.
On a personal level, what are the biggest benefits that you have gained from regular Pilates practice?
Pilates has really supported me in all different phases of my life! From recovering from injuries, to enhancing my performance as a dancer, to focusing on overall fitness and health as a working professional, to pregnancy and post-partum. It's helped me to build strength, length, balance as well as improve my posture, coordination, balance, and mental health! Every time I have the opportunity to practice, I always feel great, less stressed, and ready to take on the day!
Who do you think can most benefit from Pilates?
I think everybody can benefit from Pilates. Whether you are new to fitness, a professional athlete, a new mom, someone recovering from an injury, etc. Pilates can be tailored to meet you where you're at and challenge you accordingly. There is no one size fits all with Pilates, and each workout can be adjusted to best support each individual.
Pilates can sometimes be expensive. Can you share with our readers your perspectives on why Pilates is worth its costs?
One of the things I love most about the company I work for, Club Pilates, is that we were able to create a space that can accommodate up to 12 people in a class and membership options that allow members to come and practice Pilates once a week, twice a week, or every day of the week at a lower price point than other Pilates studios. With 800 locations across the US, and growing, in addition to our studios around the world, we've been able to bring Pilates to people in new places that would have never had the opportunity to practice Pilates which is truly incredible. We also offer a free introductory class to anyone who comes to a Club Pilates studio which is a great way to see if it's a good fit before committing and paying for classes.
Based on your research or experience, can you please share your "5 Ways That Pilates Can Improve Your Health and Wellbeing"?
Pilates can improve your posture — with a focus on the core and supporting muscles, which are all underutilized and underworked in the modern lifestyle, Pilates workouts are designed to truly make you taller.
Pilates can prevent injury. By strengthening the joints and accessory muscles in the body, regular Pilates practitioners are less likely to hurt themselves through exercise or everyday life.
Pilates can help heal injury. Recommended by many physical therapists, it's strengthening while also being low impact, so it supports the bones, muscles, and joints without putting additional strain on them.
Pilates can improve your mental health. Many members come to us and find that not only did they never expect to love working out, but they look forward to their "me time" in the studio every day, as it allows them to be fully present while focusing on their breathing and mind-muscle connection.
Pilates can help improve your performance in other sports or fitness activities. As a full-body, core-focused workout, it builds muscle throughout the body and allows for a more balanced physique and more care around form.
In my own Pilates practice, I stress the importance of precision in Pilates. Based on your experiences and research, what are your thoughts about why precision is important in Pilates?
It's like that saying "how you do anything is how you do everything." Precision is incredibly important. If you're not mindful, you can muscle through almost any exercise without maximizing the movement. When you focus on the details, transitions, and precision is when the real work comes in and you can really maximize your workout by being focused and intentional.
You are a person of enormous influence. If you could start a movement that would bring the most amount of good to the most amount of people, what would that be? You never know what your idea can trigger. :-)
Breathing! While this is obviously vital to living, it's amazing how so many people are conditioned to hold their breath, mouth breathe, or shallow breathe. While "breath" is one of the main principles of Pilates, it's incredibly important to breathe properly to get the most out of any workout, optimize overall health, and reduce stress!
What is the best way for our readers to continue to follow your work online?
By watching Club Pilates continue to grow and expand around the world! Otherwise I try to limit my presence and time on social media as it's distracting and takes away time that I can be focused on my health, my family, and my work.
This was very inspiring. Thank you so much for the time you spent on this. We wish you only continued success.
Thank you for having me!
About The Interviewer: Maria Angelova, MBA is a disruptor, author, motivational speaker, body-mind expert, Pilates teacher and founder and CEO of Rebellious Intl. As a disruptor, Maria is on a mission to change the face of the wellness industry by shifting the self-care mindset for consumers and providers alike. As a mind-body coach, Maria's superpower is alignment which helps clients create a strong body and a calm mind so they can live a life of freedom, happiness and fulfillment. Prior to founding Rebellious Intl, Maria was a Finance Director and a professional with 17+ years of progressive corporate experience in the Telecommunications, Finance, and Insurance industries. Born in Bulgaria, Maria moved to the United States in 1992. She graduated summa cum laude from both Georgia State University (MBA, Finance) and the University of Georgia (BBA, Finance). Maria's favorite job is being a mom. Maria enjoys learning, coaching, creating authentic connections, working out, Latin dancing, traveling, and spending time with her tribe. To contact Maria, email her at [email protected]
Source : https://medium.com/authority-magazine/tianna-strateman-of-club-pilates-on-how-pilates-can-improve-your-health-and-wellbeing-a45f2684b36a